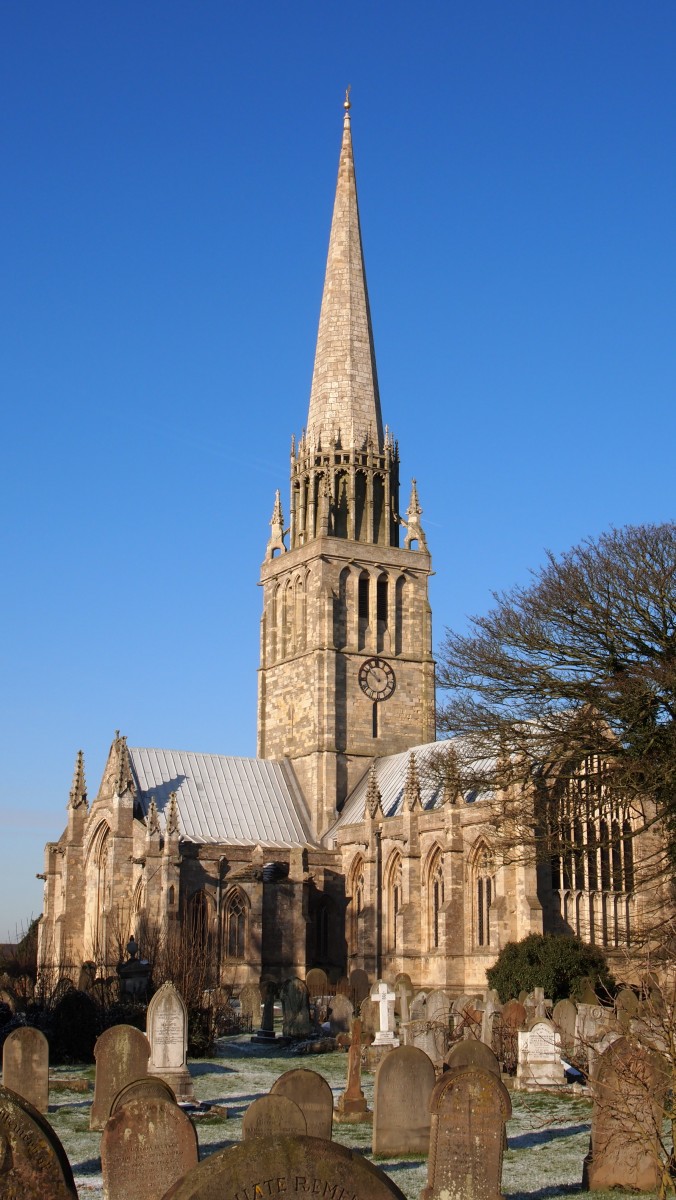 WELCOME
Welcome to the website of St Patrick's church, the "Queen of Holderness" in Patrington, East Yorkshire.
This grade 1 listed 5* building is celebrated as being one of the finest parish churches in England.
However, do not take our word for it. The merits of the church and its architecture have been extolled in books by Simon Jenkins, Nicholaus Pevsner, Thomas Allen, Alec Clifton-Taylor, John Betjeman and others.
Cyril Garbett, a former Archbishop of York (1942 – 1955), described it as the "most beautiful parish church in England."
THE PARISH and BENEFICE
The parish church of St Patrick is one of six in a new Benefice formed in 2012.
The Benefice also includes the parishes of Sunk Island and Kilnsea. Sunk Island church is used for occasional services, but Kilnsea church is closed.
The other churches in the Benefice are shown below, travelling west to east.
Church
Church

St. Nicholas, Keyingham

St. Wilfrid's, Ottringham

(open daily - north door)

St. Germain, Winestead

St. Mary's, Welwick

(open daily)

All Saints, Easington*

*joint parish

(open most days)

St. Helen's, Skeffling*

(open daily 9.00am - 4.00pm)

Holy Trinity, Sunk Island

(special services only)

St Helens, Kilnsea

(Closed)
This Benefice is part of the South Holderness Deanery in the Diocese of York.
VISITORS
The church is open every day from 9.00am – 5.00pm. In winter it is closed at dusk.
Brochures are available in the church giving further details of the many points of interest both inside and outside the building.
If you wish to bring a group of people and would like a guided tour, please contact the Vicar or the Verger.
Wheelchair users: Directions for a suitable way to the church from the car park avoiding the steps are shown on the notice board in the car park. There is a ramp just inside the porch to assist entry into the church.
Please enjoy the tranquillity and beauty of the building but remember that it is not a museum, but a living church and focal point of the village, where people continue to worship day by day.
Visitors are asked not to walk round the church whilst a service is in progress.