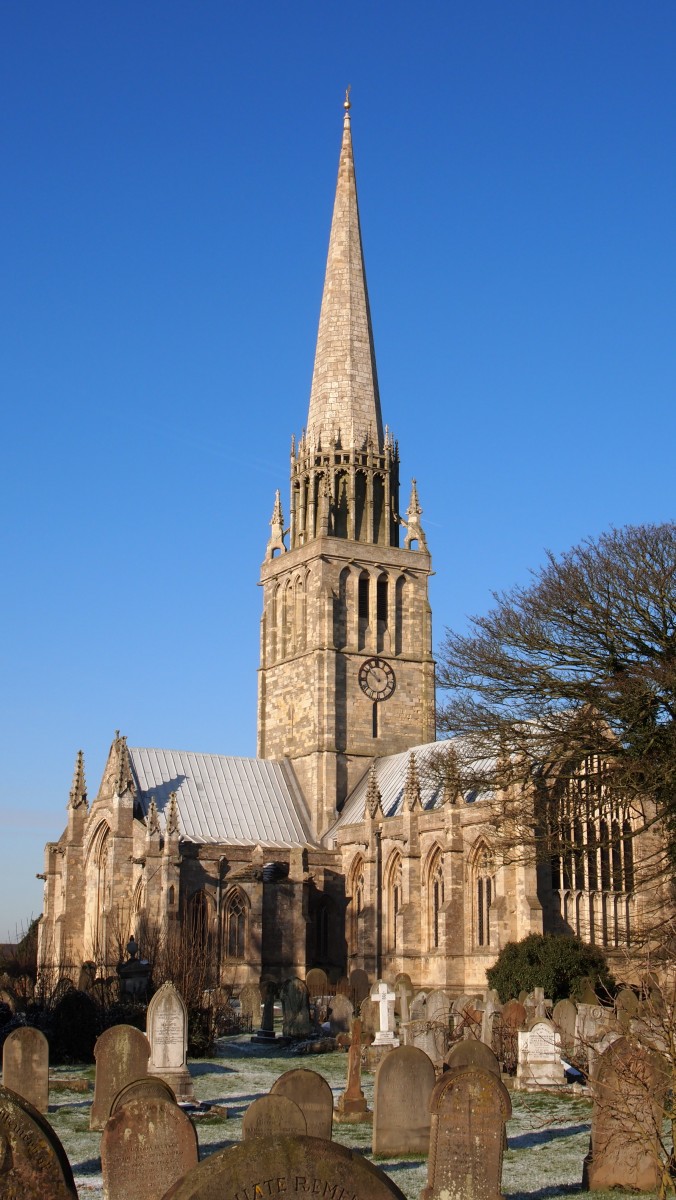 Palm Sunday, Holy Week - and Covid19.
I am typing this homepage welcome on Palm Sunday (5 April) at a time when I would normally be in church preparing with my friends to remember Jesus' triumphal entry into Jerusalem, the beginning of Holy Week and the culmination of Jesus' earthly ministry. I would have attended at least one of the Compline services on Monday, Tuesday and Wednesday; and particularly the Maundy Thursday Eucharist, the remembrance of Jesus' inauguration of the Holy Communion - the Lord's Supper - prior to His arrest, trials and criucifixion, remembered on Good Friday. Holy Week leads to Easter Day, the Day of Resurrection and the core of our faith, and ususally a day of special celebratiion in all Christian churches.
But not this year. Our church buildings are locked and silent, as the Archbishops have directed. There are of course televised and streamed services available (please see the Diocesan website - www.dioceseofyork.org.uk for details) but we will not be sharing our personal love and fellowship in the accustomed and traditional way; and nor can we welcome you into St. Patrick's to participate in worship, or to pray privately, or to wonder at the beauty and artistry of our lovely building. Whether you feel the government and the Archbishops have over-reacted or you feel they are only taking sensible precautions is not a matter for debate here: what we do assure you of is that St. Patrick's people are still praying, still loving and still here - we just cannot show it as usual.
Our very best wishes to all who visit our website. May you and yours be safe from Covid19 (or if contracted quickly recover) or any other illness or anxiety affecting you bodily, mentally or spiritually. We pray that shortly we will be able to resume our usual Christian activity.
Covid 19
In accordance with the direction from the Archbishops of York and Canterbury, St. Patrick's Church is CLOSED until further notice.
Welcome to St. Patrick's.
The church is open daily from around 9am to 5pm, or until dusk if earlier.
Access for ambulatory visitors from the car park on High Street is up the steps between the handrails and direct to the north porch. Wheelchair users' access is through the gap in the east wall of the car park, through the lychgate and again to the north porch. There is a ramp for wheelchairs just inside the porch to help negotiate the entry step.
Entry to the church from Church Lane, to the south of the church, is via the kissing gates and the paths leading to the north of the church. These routes are not accessible to wheelchair users. There are some areas of the churchyard cordoned off for safety reasons pending attention from the Patrington Parish Council, who are responsible for churchyard maintenance.
If you are interested in exploring our beautiful church but do not wish to participate in a church service, we respectfully suggest you avoid service times (shown in the calendar).
If you would like to organise a group visit, please contact the PCC Secretary in advance, so that clashes with other visits or activities are avoided. We advise that a group visit covering the whole of the church will take a minimum of two hours, three hours if a tower tour is included.
We do have a toilet, but unfortunately space and access constraints mean it is not suitable for people with disabilities. It is available for church services, all church events, organised parties and whenever the church is stewarded. It is NOT available for use by casual visitors other than by prior arrangement with one of the Church officers.
Safeguarding vulnerable people.
St. Patrick's Church takes very seriously our duty to safeguard vulnerable people. More information is available from the PCC's Safeguarding Officer (see the "Contact us" page) or from the Diocese of York at https://dioceseofyork.org.uk/safeguarding.
Our Conservation Management Plan.
We began preparing our Conservation Management Plan (essential for all Major Parish Churches) in March 2019 and began community consultations at the Annual Parochial Church Meeting on 30 April 2019. Results from a local questionnaire indicated responders would like to see more major events in church. An inital draft of the Plan was adopted formally by the Parochial Church Council in September 2019.
The PCC has agreed to progress the priorities defined by Purcell Architecture Ltd. and is discussing where we go from here with other national and regional stakeholders and partners - essential when looking at the future of a Grade 1 Listed Building nationally recognised for its quality and heritage value.
We'll provide more information to (and want views and help from!) our local community, supporters and friends as events unfold and our plans for the future of our lovely Church crystallise. This may seem to be taking a long time, but dealing with reordering and enhancing such an important heritage building (plus the major repairs which are necessary over the next few years) isn't straightforward.
If you would like to read the CMP, it is available by email from the Project Manager, Michael Price (michaelgprice@btinternet.com). As it runs to 104 pages and has many colour photographs and illustrations, we cannot provide paper copies.
Facebook.
We now have a Facebook page - St Patricks Church Patrington - authentic page - to keep everyone in touch. The title is a bit longwinded as there were already other pages about the church which aren't ours. If you like what you see, whether on Facebook or on this website, please tell your friends. Better still, come and visit our lovely church - visitors always welcome, but if you want to see it all, it will take a couple of hours.