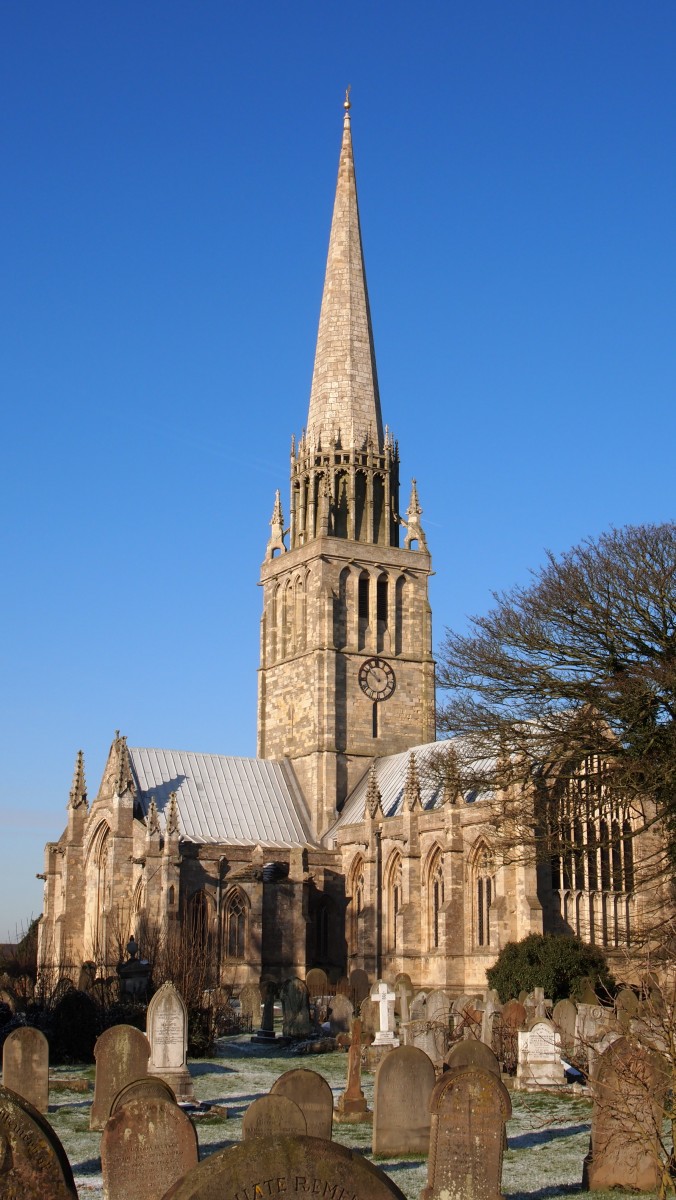 Michael and All Angels - 29 September.
On the Feast of Michael and all Angels, we give thanks for the many ways in which God's loving care watches over us, both directly and indirectly; and we are reminded that the richness and variety of God's creation far exceeds our knowledge of it. The Bible often refers to created intelligences other than humans, who worship God in heaven and act as His messengers and agents on earth. We are not told much about them, and it is not clear how much of what we are told is figurative. They are portrayed as super-human rational created beings, either resembling men in appearance or taking human appearance when they are to communicate with us, who are referred to as "messengers of God," or simply as "messengers." The word for a messenger in Hebrew is "Malach", in Greek, "Angelos", from which we get our word "angel"
We usually think only of three Archangels - Michael (whose name means "who is like God"), Gabriel ("God is my champion") and Raphael ("God heals"), but there are others in different traditions, including Uriel, Azrael, Zerakhiel, Hamaliel and Tsaphiel - plus many subordinate classes of angelic beings. And not all angels are forces for good - Satan and his angels were cast down from heaven by Michael and his angelic forces for rebelling against God.
Biblical evidence is that angels excel us in both knowledge and power, reminding us that even among created things, humans are not the top of the heap; and that demons are angels who have chosen to disobey God and to be His enemies rather than His willing servants, reminding us that the higher we are, the lower we can fall. The greater our natural gifts and talents, the greater the damage we can do if we turn them to bad uses. And, in the picture of God sending angels to help and defend us, we are reminded that God, rather than acting Himself, may prefer to act through His willing servants - which includes us!
Welcome to St. Patrick's.
The church is open daily from around 9am to 5pm, or until dusk if earlier.
Access for ambulatory visitors from the car park on High Street is up the steps between the handrails and direct to the north porch. Wheelchair users' access is through the gap in the east wall of the car park, through the lychgate and again to the north porch. There is a ramp for wheelchairs just inside the porch to help negotiate the entry step.
Entry to the church from Church Lane, to the south of the church, is via the kissing gates and the paths leading to the north of the church. These routes are not accessible to wheelchair users. There are some areas of the churchyard cordoned off for safety reasons pending attention from the Patrington Parish Council, who are responsible for churchyard maintenance.
If you are interested in exploring our beautiful church but do not wish to participate in a church service, we respectfully suggest you avoid service times (shown in the calendar).
If you would like to organise a group visit, please contact the PCC Secretary in advance, so that clashes with other visits or activities are avoided. We advise that a group visit covering the whole of the church will take a minimum of two hours, three hours if a tower tour is included.
We do have a toilet, but unfortunately space and access constraints mean it is not suitable for people with disabilities. It is available for church services, all church events, organised parties and whenever the church is stewarded. It is NOT available for use by casual visitors other than by prior arrangement with one of the Church officers.
Safeguarding vulnerable people.
St. Patrick's Church takes very seriously our duty to safeguard vulnerable people. More information is available from the PCC's Safeguarding Officer (see the "Contact us" page) or from the Diocese of York at https://dioceseofyork.org.uk/safeguarding.
Plans...
We began preparing our Conservation Management Plan (essential for all Major Parish Churches) in March and began community consultations at the Annual Parochial Church Meeting on 30 April. Results from a local questionnaire indicate responders would like to see more major events in church and the PCC is considering where this leads. An inital draft of the Plan, which has been sent to statutory bodies for comment, was adopted formally by the Parochial Church Council at its September meeting and is now available for wider public consultation - please see below for more details.
Facebook.
We now have a Facebook page - St Patricks Church Patrington - authentic page - to keep everyone in touch. The title is a bit longwinded as there were already other pages about the church which aren't ours. If you like what you see, whether on Facebook or on this website, please tell your friends. Better still, come and visit our lovely church - visitors always welcome, but if you want to see it all, it will take a couple of hours.