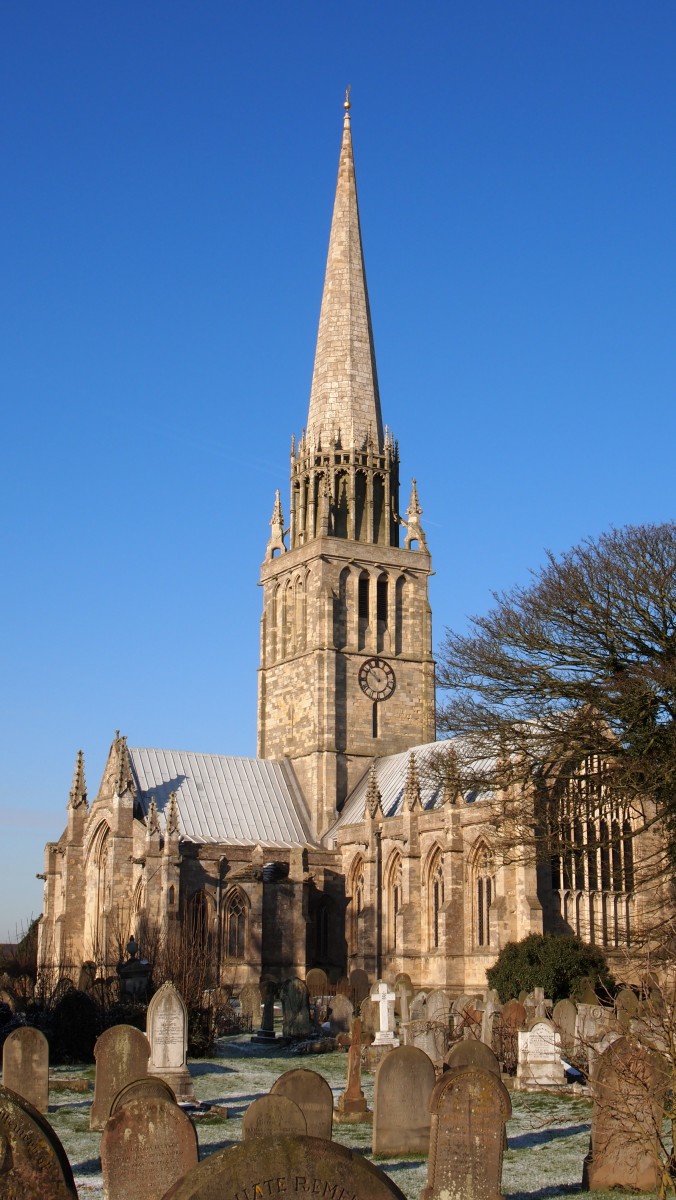 We're now fully open - everyone is welcome and the Church is usually open 0900 to 1700 (or dusk when earlier) daily.
We were delighted with the success of our Harvest Supper and Auction, held on 15 October - see the pictures on the events page. The auction realised £1,664 for church funds, much needed after the "locust months" of lockdown and closure for repairs. We are very thankful that our usual social activities and events can at last resume - our next event is the Christmas Market, to be held on 27 and 28 November and we hope to see you there.
Harvest.
We've now held our Harvest Thanksgiving service and, as many churches, sung our traditional and familiar harvest hymns. Many churches will have followed the tradition of collecting a mixture of perishable and boxed, bottled or tinned food and drink for the local hospice, hostel or foodbank - but how often do we really think about the harvests on which we depend for our lifestyle in a (relatively!) affluent Western democracy?
We do not have to defend our livestock from predators or theft; we do not have to concern ourselves about irrigating crops, or failure of our crops leaving us destitute, unlike many people in our world. Instead, we are panicking about the possibilty of specific food shortages or absence of Christmas toys from the supermarket shelves. The third world farmer used to his and his family's precarious existence would wonder what the fuss was about.
We are not just dependent upon the food we eat and the consumer items we desire being harvested and produced, mainly overseas: we are also dependent upon their import and distribution to our locality. Without the shipping to deliver imports and the goods vehicles and drivers to distribute them, we would become very hungry very quickly. This supply chain depends upon harvests of a different kind - for example the oil and diesel to fuel the chain, the mining to produce the steel, copper, lithium and similar metals necessary, the financial services sector which supports our economy, the research to develop vaccines and medicines, the machinery to sow and reap our agrarian harvests, the technology underpinng all these processes.
We live in a complex and interdependent world - the overseas producer needs to sell his product just as much as we need to buy it - and modern life in the UK is more urban than rural. To underpin that life, let us never forget what we are told is the harvest of the Holy Spirit - love, joy, peace, patience, kindness, goodness, faithfulness, gentleness and self-control, even when we sometimes fail to observe them.
>
Covid19's continuing financial impact.
Like other charities, St. Patrick's was badly affected by lockdown, plus the subsequent closure for major repairs. We are now even more reliant upon the income from the events we have begun to hold, and donations from church members, the local community and any more distant supporters. We lost around £23,000 (70%) of our usual income in 2020 and were still losing as 2021 progressed until the restrictions were lifted. We can survive this, but it will not be easy. Most of our present reserves were expended financing our share of the recently completed repair project costs, which could not have proceeded without the grant aid we received. Even then, we still have repair, refurbishment and enhancement costs exceeding £1m to meet over the next few years. We will of course keep applying for grants, but the day to day running costs of St. Patrick's are up to us and our community to find.
May I ask all our congregation and supporters to consider if you can increase your support, but ONLY if this can be done without adverse impact on yourself and your family. Should you find it more convenient to donate direct to the church's Barclays Bank account, the sort code is 20-43-47, account name is PCC of Patrington, and account number 30707988. Please, though, provide a transaction description so I know who is making the donation.
Michael Price, PCC Treasurer.
Safeguarding vulnerable people.
St. Patrick's Church takes very seriously our duty to safeguard vulnerable people. More information is available from the PCC's Safeguarding Officer (see the "Contact us" page) or from the Diocese of York at https://dioceseofyork.org.uk/safeguarding.
Facebook.
We now have a Facebook page - St Patricks Church Patrington - authentic page - to keep everyone in touch. The title is a bit longwinded as there were already other pages about the church which aren't ours. If you like what you see, whether on Facebook or on this website, please tell your friends. Better still, come and visit our lovely church - visitors always welcome, but if you want to see it all, it will take a couple of hours.